Open for the season!
Pints & Quarts Also Available in Store
As always, hand-packed is available in the store year-round!
Starting April 1st the stand is open on Thursday and Friday from 4 – 8 and on Saturday and Sunday from 11 – 8
Walk up to the Window and order your favorite Cone, Cup, Sundae or Hand-packed!
Fresh, all-natural, hand-crafted ice cream from Warwick Ice Cream, sorbet and frozen yogurt from SoCo Creamery and Warwick Ice Cream.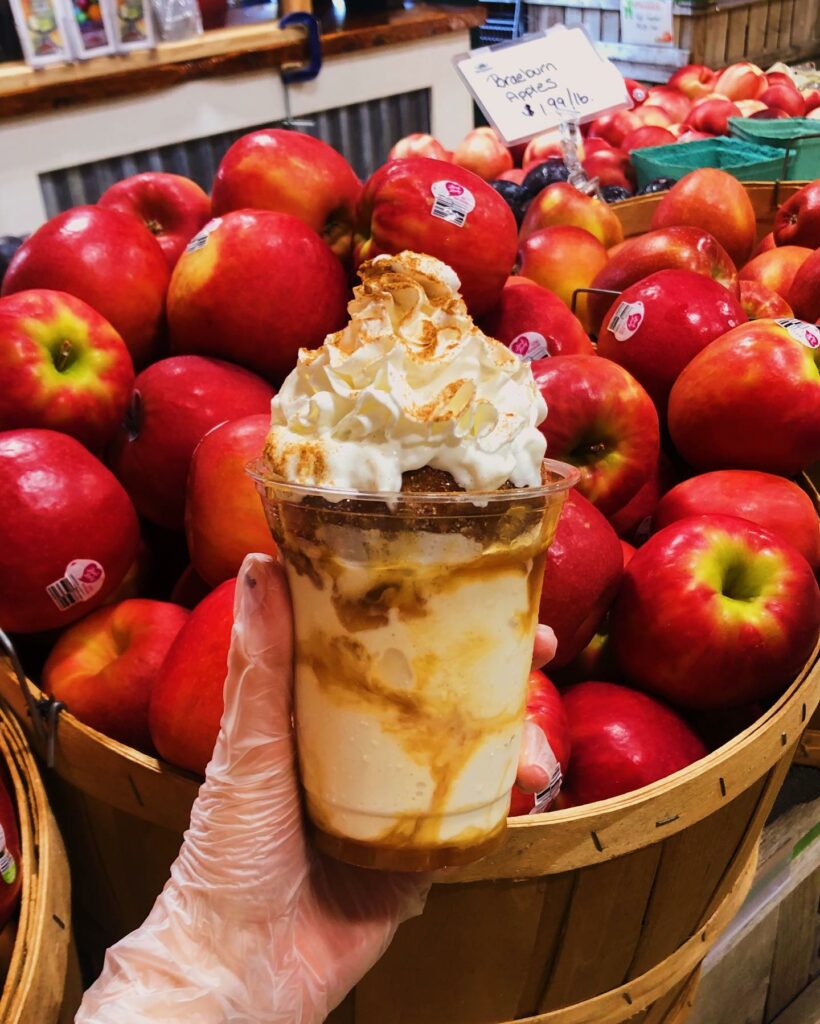 Premium Flavors
Autocrat Coffee Milk
Autocrat Cookies & Cream
Black Raspberry
Chocolate
Chocolate Chip
Apple
Blizzard of 78
Cookie Dough
Cake Batter
Chocolate Peanut Butter Swirl
Cranberry
Cookies & Cream
Cotton Candy
Death by Chocolate
Fat Elvis
All Natural, Non GMO Flavors from SOCO Creamery
Blueberry Honey Lavender
Butter Pecan
Coconut
Dirty Chocolate
Espresso Cookie
Salted Caramel
Mint Chocolate Chunk
Fluff un Udder
Maple Walnut
Moo Tracks

Peppermint Stick

Pistachio
Yawgoo Valley S'mores
Rum Raisin
Salted Caramel Pretzel
Pumpkin
Strawberry
Vanilla
No Sugar Vanilla
Strawberry Cheesecake
Vegan
Chocolate Pudding
Cold Brew
Cookies & Cream
Vanilla Bean
Frozen Yogurt
Black Raspberry Chip
Coffee Heath Bar Crunch
Vanilla
Sorbet
Mango
Raspberry
Strawberry
Lemon