SUNDAY ONLY join us for a Tasting from 11 am – 3 pm and try out Fieldstone's Store Made Wrap Sandwiches.   If you're having a quick lunch on the go or you need them on a platter for any party, gathering, or meeting, Fieldstone's Wraps are the perfect lunch.   Available in Veggie Black Bean – with our house made black bean corn salad, hummus, and feta,  Ham & Cheddar – with honey mustard and crunchy romaine lettuce, Italian – with salami, provolone, banana peppers, and sundried tomato mayo, and Chicken Salad – our house made, oven roasted chicken salad with crisp lettuce.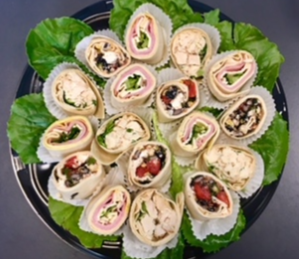 In lieu of a Tasting on Saturday, 03/09/19 we are thrilled to have Pumpkintown Farm Soaps brings their artisanal soaps for a unique demonstration in store for our customers. You can try before you buy and experience the magic of their new CBD oil soap first hand along with other best sellers.
CBD oil has analgesic and anti-inflammatory properties and when used in soap, benefits with treating and soothing topical skin issues such as psoriasis, eczema, rashes, hives, etc. CBD oil is also known to regenerate cells and enhance circulation. CBD oil, unlike its sister THC, is non-psychoactive.
Pumpkintown Farm Soaps practices a process called "superfat" in the production of their CBD soaps, meaning they add extra oils that don't saponify so the oil floats around in each bar creating a more silky and moisturizing lather. Come in this Saturday, March 9th and interact with their products first hand!